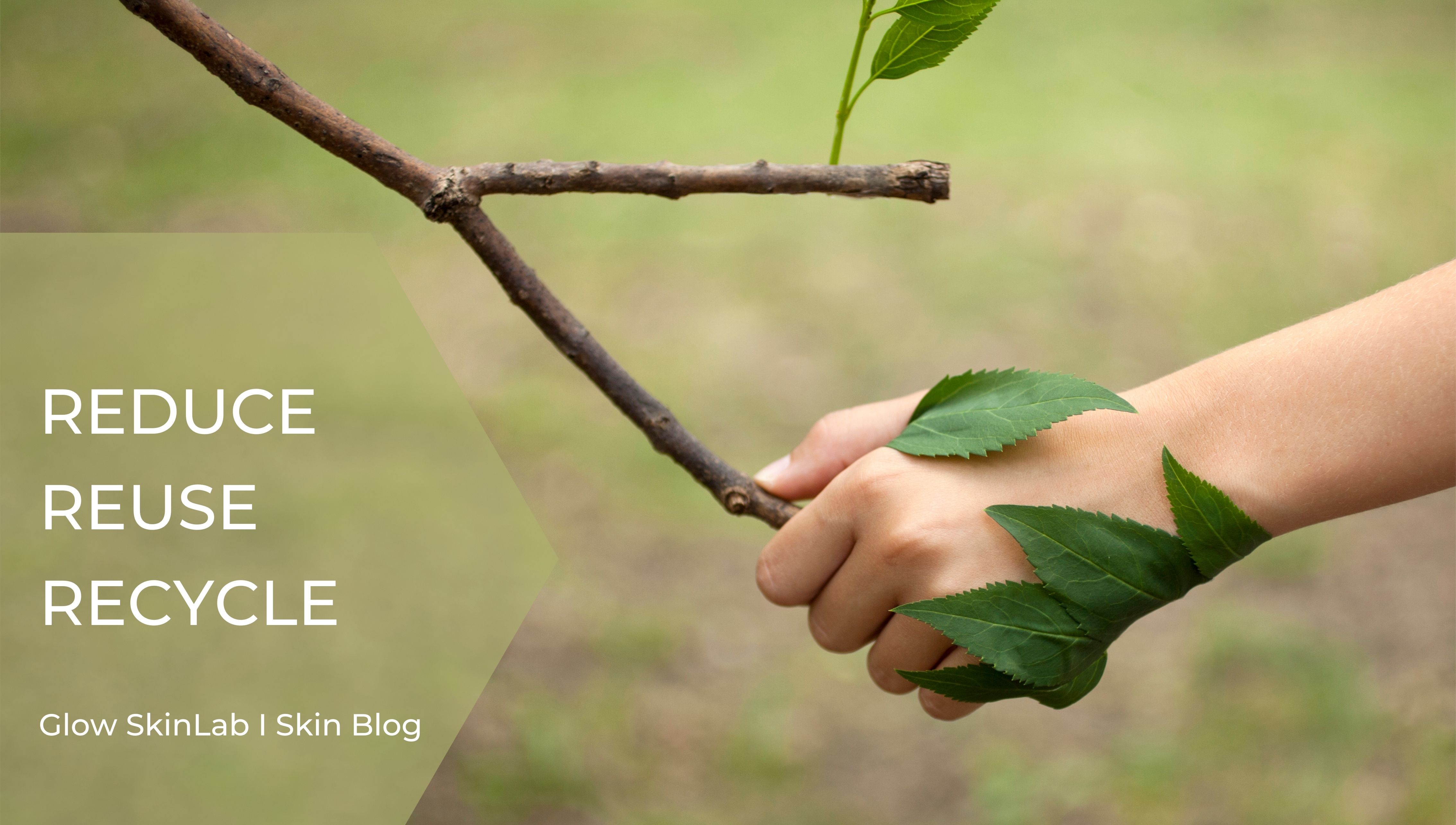 Reduce. Reuse. Recycle.
We're not just passionate about your skin. We're passionate about the environment too. It's why we use glass bottles to reduce our impact on the environment and why we don't have external cartons to avoid unnecessary excess packaging and reduce waste.
We believe that less is more and have made the choice to not have external cartons for our products, unnecessary excess packaging, to reduce waste and our impact on the environment. 
Each order is hand-packed with fully recyclable paper and the smallest size box available is selected. We only use cardboard shipping boxes which are fully recyclable and made from recycled material.
We also use glass bottles for our skincare collection as glass is one of the most sustainable materials on earth. It's 100% recyclable and can be re-melted endlessly without ever reducing its quality. And we're exploring sustainable refill options for our glass bottles in the future. 

We all need to play our part in minimising the impact of consumerism and what it's doing to this world. Therefore we're always looking for more ways to be as sustainable and kind towards our environment as possible. 
Do you have any eco-friendly skincare packaging ideas you've seen and would love us to try?